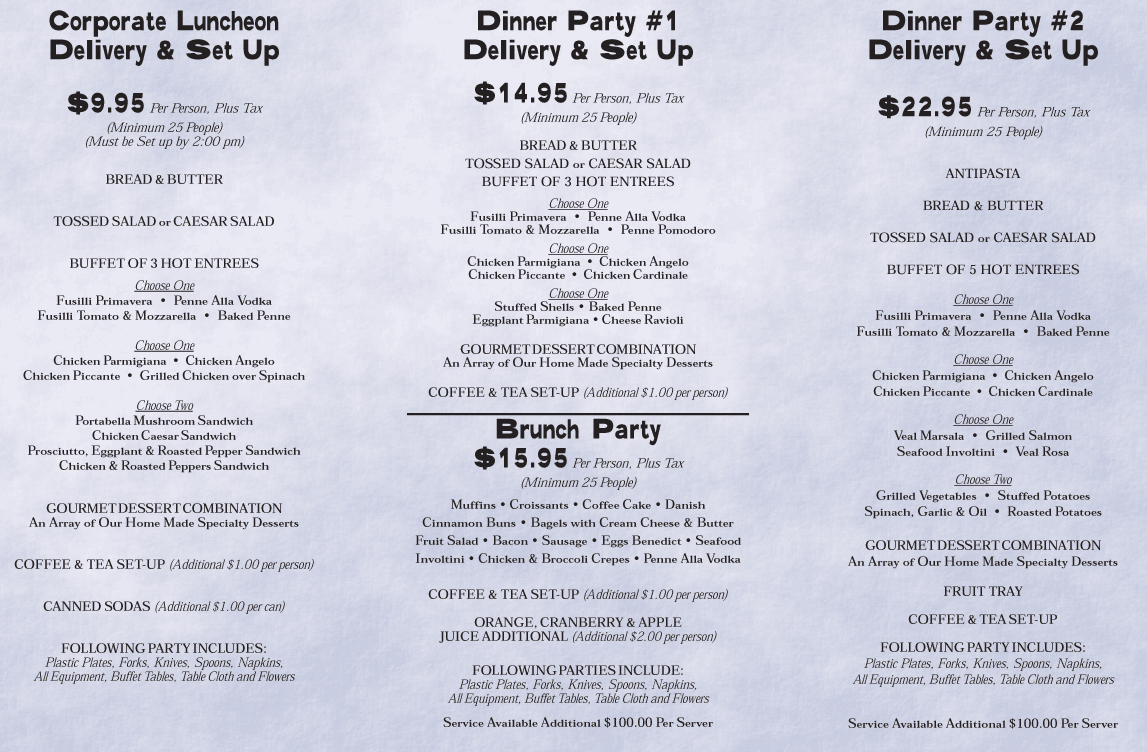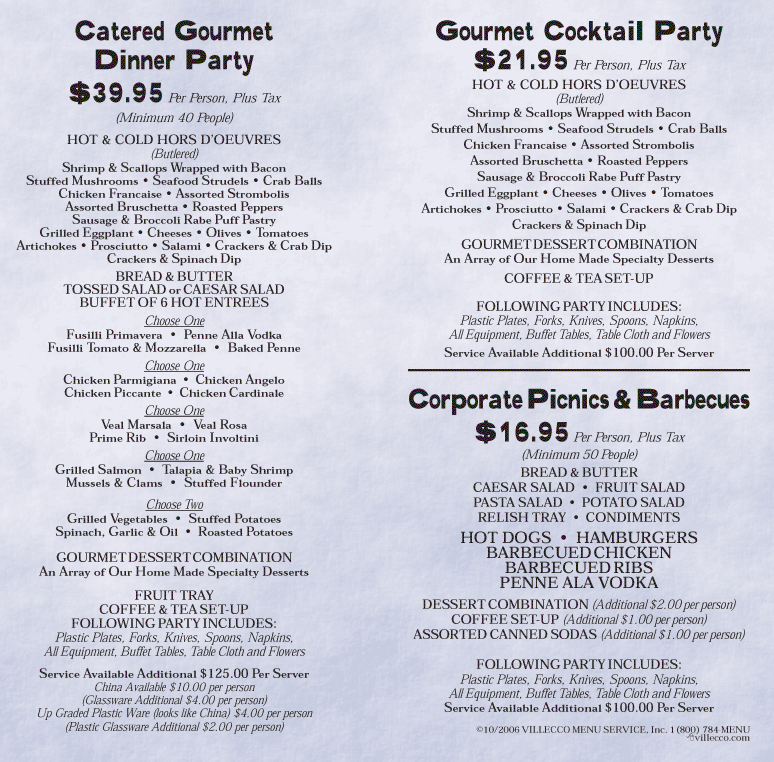 Booking An Off-Premises Catering Job
$100.00 deposit is required to reserve the day of your party. The deposit is non-refundable and it will be used towards your final balance.
All deposits and final balances are paid by cash or credit card, and must be done in person.
Final balance must be paid one week prior to the party.
The $9.95 catering package is only available during the afternoon. The party must be set up by 2pm, in order to use this package.
If you would like to use the menu from the $9.95 package after 2:00pm, you may do so, but the cost will be $13.95 a person with dinner portions.
We do not provide servers for the $9.95 package.
If you need us to pick up the equipment the following day there is a $50.00 pick-up charge, or you can return the equipment yourself the following day.
Servers are $100.00 each.
Bartenders are $150.00 each.
You may customize a menu, but there may be additional charges.
If you would like to use our china rather than plastic ware, it is approximately $10.00 per person.
©2006 GrfxChxDesign@comcast.net