Reserve Now

for your

Summer Parties & Events

,

,

Take-Out Tuesday

30% off

All Take Out Orders

All Day

Sunday Suppers

$16.99 pp 4 Course Meals

Sundays 2pm - 8pm

,

South Jersey's Finest Italian

Dining Experience

On & Off Premise Catering

Sunday Brunch 10am ~ 2pm

Due Amici ...

invites you on a gastronomic& photographic tour of Italy's best. The menu features regional Italian classics mixed with contemporary adaptations of old world cuisine. The inviting interior features photos of Italy on one side and large windows opening to the extensive outdoor dining courtyard on the other side. The beautiful courtyard includes a koi filled pond surrounding our outdoor fire pit for an incredible outdoor dining experience.
2004, 2005, 2006, 2007, 2008, 2009, 2010, 2011

Voted Best Italian Restaurant

& Best Brunch

Follow Us on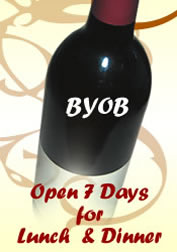 Join Due Amici's Special Offers
Mailing List


Dine Fireside, by Our
Pond in our Beautiful
Outside Courtyard